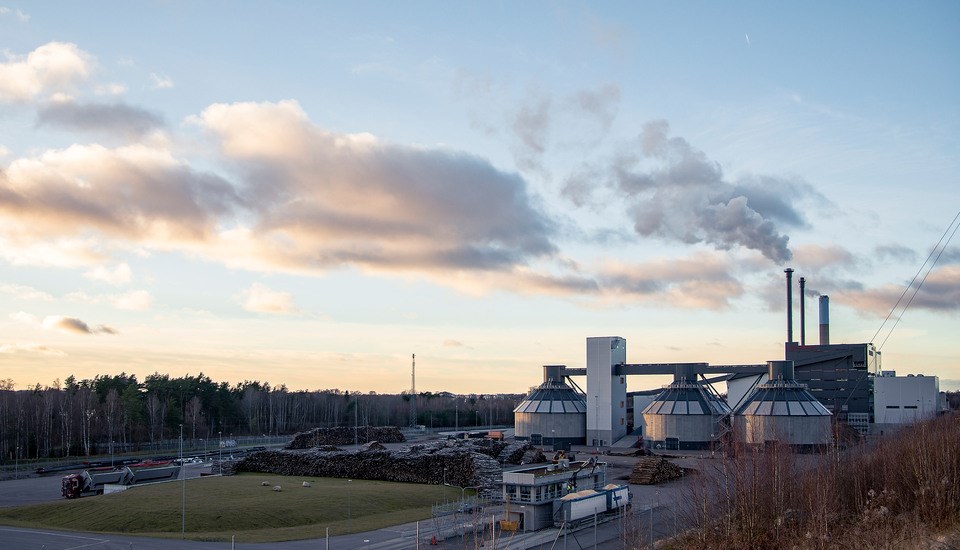 Växjö Energi first to test new carbon capture technology
Researchers at Lund University are developing a new carbon capture technology that requires significantly less energy than existing methods. The innovative technology is to be tested at three cogeneration plants in Sweden, with the first being Sandviksverket in Växjö. The Swedish Energy Agency is providing state funding.
– Traditional carbon capture technology consumes a great deal of electricity and heat. The aim of our project is to demonstrate that our internationally unique technology can be used to capture carbon with significantly lower electricity and heat needs, says Helena Svensson, the project coordinator at Lund University's Department of Chemical Engineering.
The technology will be tested at one bio-fired power plant (Sandviksverket) and two waste-to-energy plants (Öresundskraft and Sysav). In the longer term, this offers the potential to contribute to both negative emissions and a reduction in fossil carbon dioxide emissions.
Pilot installation in Växjö
First to test the technology will be Växjö Energi, and the plan is to install the pilot installation at Sandviksverket in April 2022. Following this, similar tests will be conducted at the Öresundskraft and Sysav plants. The project will run until 2024.
– Here at Växjö Energi, we already produce completely fossil-free district heating, district cooling and electricity, but we want to do even more to reduce the effects of the climate crisis. We can see how this project will help to advance research, and it may prove to be a major step on the way to realising Växjö's carbon capture plans, says Erik Tellgren, CEO of Växjö Energi.
Together, the researchers at Lund University and the participating companies will evaluate how well the technology works and how much electricity and heat can be saved. The full project duration is until 2024.
More about the project:
The participants in the Energy-efficient Carbon Capture with AMP/DMSO project are Lund University, Midroc, Sysav, Öresundskraft and Växjö Energi. (AMP = 2-amino-2-methyl-1-propanol, DMSO = dimethyl sulphide.)
With full-scale implementations at the three cogeneration plants, the technology could contribute to the sequestration of 630,000 tonnes of biogenic carbon dioxide and 270,000 tonnes of fossil carbon dioxide a year. This corresponds to a 20-percent reduction in current emissions from Sweden's electricity and district heating sector.
Midroc will design and build the pilot installation.
The project is well aligned with the Swedish government's long-term Industrial Evolution initiative. Accordingly, the Swedish Energy Agency has granted the project funding.
For more information, please contact:
Erik Tellgren, CEO
erik.tellgren@veab.se, +46 470-77 51 01